It's been a while since this website got a last update – somewhen in February this year I put up a little one pager as a placeholder. However this wasn't my final goal for this website.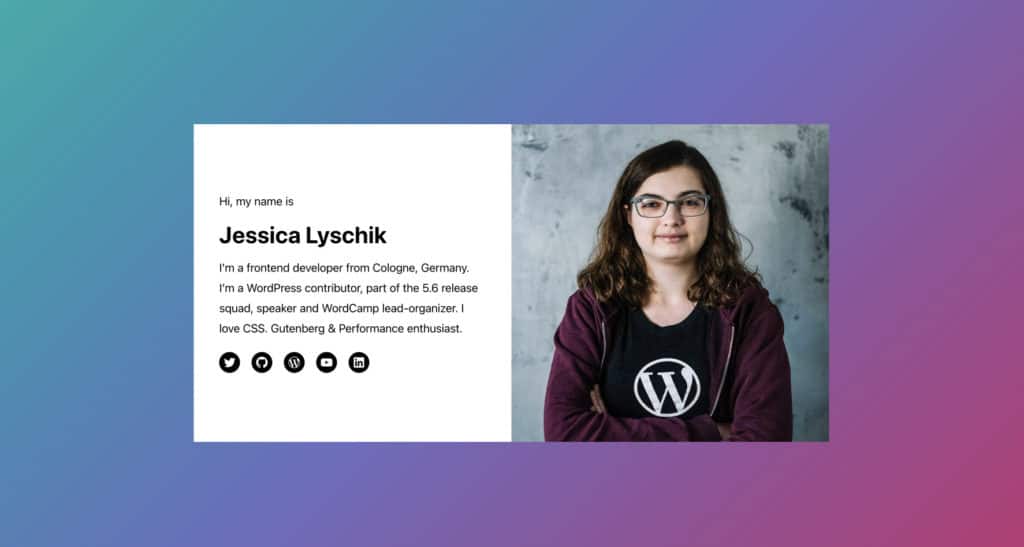 My intention was to create a custom block theme for my website and I started out doing live streams on YouTube. The second and last live stream ended with having a decent header, but the rest of the theme was still missing. Being a bit lazy, I decided not to work on this further and instead use the Wabi theme by Rich Tabor.
The main reason for choosing this time is that it looks good either with or without featured images and has everything ready for a small website like mine to be set up in less than a day. I did tweak the theme a bit here and there and adjusted it to my own branding – including the text gradients!
I've not created a child theme though as I wanted to explore how much I can customize it without having to rely on a child theme. +1 for Wabi offering the Additional CSS through the customizer, this was definitely the most helpful thing for customizing!
I've updated the copy on the pages as well. It's really nothing fancy, just a tiny little place where I can now post some stuff again.